As you can see, Poor Indoor Air Quality and resulting Sick Building Syndrome are completely preventable. Utilizing the proper technology and maintenance will keep human made indoor environments in balance and ensure healthy air for all occupants.

Do you need help with a local Indoor Air Quality situation? Please contact us for free assistance: HealthyAirAlliance@gmail.com or 240-205-0417



Recent progress to correct IAQ issues at Poolesville High School:
Click HERE for the MCPS Indoor Air Quality Complaint Form 230-23.

Click HERE for the HAA Power Point Presentation from an IAQ meeting at PHS on March 10th, 2006.

Dr. Philip Witorsch (MD, FACP, FCCP of Georgetown University Medical Center witorscp@georgetown.edu) has reviewed the results from the March 2007 HAA Health Questionnaire (click HERE to view the Questionnaire). He mentions that the results document that people have complaints associated with the Poolesville High School environment. The small sample suggests that things have to be looked into, since the results indicate that there may be a problem with the school environment.

Click HERE for our May 28th, 2007 Press Release.

Click HERE for our May 29th, 2007 IAQ solutions request for Poolesville High School to Jim Bailey of Building Dynamics (contractor for MCPS).
May 24th, 2007 meeting - IAQ issues in Poolesville High School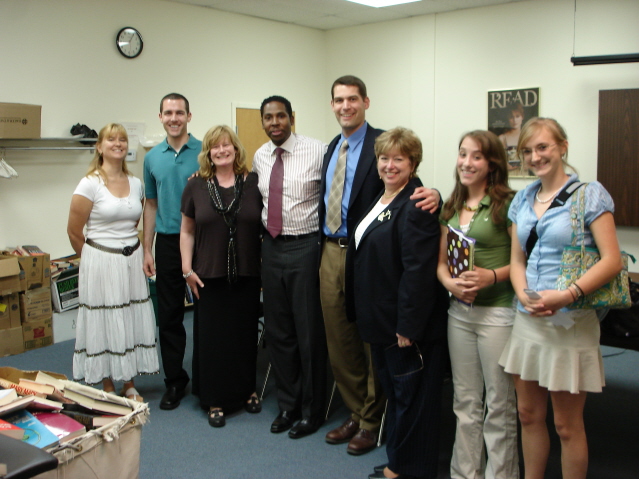 PICTURED, LEFT TO RIGHT:
Traci Stevens, Mike Young & Lynne Rolls from The Healthy Air Alliance
Delegate Craig Rice
Senator Rob Garagiola
Delegate Kathleen Dumais
Lisa Trope & Stephanie Kasprzak (Holly Defnet not pictured) from Students for Healthy Air - www.StudentsForHealthyAir.org